SMILEPAGE PUBLISHING
Welcome to SmilePage Publishing - your source for "Your Jaws ~ Your Life", a simple revolutionary alternative medicine book. It presents the newly recognized view of how vital the teeth, jaws and the airways are to health. Almost 300 major health references are listed to support the old saying that "Every tooth in a man's head is more valuable to him than a diamond".

Click here or on the Store button at the top of the page for more information and to order Your Jaws~Your Life and other healthcare educational products.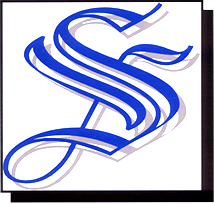 SmilePage® Publishing
PO Box 2003
Baltimore, MD 21284
Phone: 1-410-296-7224 Fax: 1-888-TMJ-JAWS
SmilePage® Publishing is a division of SmilePage® Corporation.
SmilePage® Mission:
To Show and Advance the Unique Health Benefits of Functional Jaw Orthopedics.
The Newest Form of Orthodontics and Real Alternative Medicine
SmilePage® Corporation is a Maryland Corporation
formed to educate the public and health care professionals
using books; pamphlets; brochures; newsletters; photographs;
written or printed instructions; diagrams; lecture series; notes;
research materials; and a web site--SmilePage.com,
thereby relaying health related information,
breakthroughs and ongoing research.