SmilePage® Corporation is a Maryland Corporation formed to educate the public and health care professionals using books; pamphlets; brochures; newsletters; photographs; written or printed instructions; diagrams; lecture series; notes; research materials; and a web site--SmilePage.com, thereby relaying health related information,
breakthroughs and ongoing research.
SmilePage® Publishing is a division of SmilePage® Corporation.
SmilePage® Publishing
PO Box 20300
Baltimore, MD 21284
Phone: 1-410-296-7224 Fax: 1-888-TMJ-JAWS
All SmilePage® Treatment was provided by Dr. David C. Page at:
Page Associates Family Dentistry
8508 Loch Raven Blvd.
Baltimore, MD 21286
Phone: 1-410-296-7222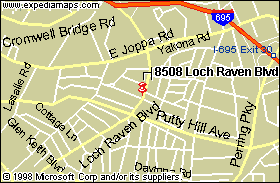 ---
It is the close observation of little things
which is the secret of success in business,
in art, in science, and in every pursuit in life.
Human knowledge
is but an accumulation of small facts,
made by successive generations of men,--the little bits
of knowledge and experience carefully treasured up
and growing at length into a mighty pyramid.
Samuel Smiles